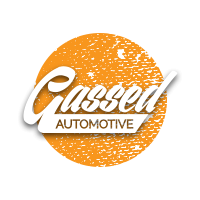 4/9 Apprentice Drive Berkeley Vale, New South Wales
4/9 Apprentice Drive
Berkeley Vale
NSW
2259
AU
Gassed Automotive is your one stop shop for anything and everything Automotive.
With more than 40 years experience in Mechanical, Suspension, Exhausts, Fabrication and more, Gassed can handle any job big or small.
Our mechanical expertise can fix all automotive problems. An oil change or an engine rebuild, Gassed has got it covered.
Gassed Automotive have one of only 3 specialised hydraulic wheel repair lathes in Australia.
We can fix-
– Gutter rash
– Buckled or dented wheels
– Cracked or chipped wheels
– Polish or refinish wheels
– Re-barrel multi-piece wheels
We can custom build extractors, turbo manifolds, exhaust systems, roll cages and much more.
From daily drivers needing a hole in the muffler repaired, through to a new system for your racecar, Gassed is your destination.