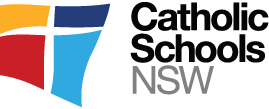 Level 9, Polding Centre 133 Liverpool Street Sydn
133 Liverpool Street
Sydney
New South Wales
2000
AU
Catholic Schools NSW Limited (CSNSW) was established by the NSW Bishops in 2017 and is responsible to them for Catholic education in this state.
CSNSW is the representative voice of Catholic education agencies in New South Wales.
CSNSW takes a leadership role, coordinating and representing Catholic education in NSW at a state and national level.