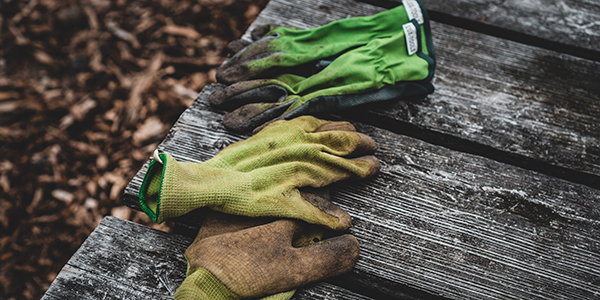 Landscape Supervisor – With Purpose!
Looking Up Landscapes
Cooranbong NSW, Australia
Full Time
Landscape/Construction/Outdoors
We value:
Integrity
Excellence
Genuine Care
o Do you have a heart to care for others and see them thrive?
o Are you a landscaper/tradesperson or experienced in outdoor work?
o Are you motivated to a purpose beyond producing excellent work?
o Do you have leadership skills to pass on to those whom you lead?
At Looking Up Landscapes "We are Called to Cultivate a Community that Thrives"
Our platform to live out this calling is landscaping.
Working from Cooranbong NSW, we strive to make a difference in the homes of everyday people around the Lake Macquarie, Newcastle, and Central Coast areas; to create quality outdoor spaces that they can live in and enjoy.
We are searching for an integrous landscape supervisor to join the Looking Up Landscapes leadership team, to lead and mentor a small team of up-and-coming leaders.
Intrigued? Then have a chat to us by applying for the role with the following criteria:
About you:
• Inwardly motivated, trustworthy, with a high level of integrity
• Ability to take on responsibility for people and product, particularly with safety and quality
• Able to take on our company's purpose and values and champion them with all people
• A close attention to detail, excellent time management, communication, and organisational skills
• Ability to lead and work full time in a landscaping construction site
• Demonstrated experience in project management, such as planning, organising materials, meeting deadlines, and managing a project budget
• Motivated to care for others, and be a part of the Looking Up Landscapes community
• Truck driver's license (Light rigid as a minimum)
• White Card (working safe in the construction industry)
About the role:
• Landscape Supervisor – responsible for projects from onsite commencement to practical completion and handover with customer
• Operate as a critical part of the core leadership team
• Full Time – Salaried position above award rates
• Delivering excellent landscaping products that meet our customers' needs
• Leading a working team of 1-4 people of apprentices and labourers (including overseeing hours, performance and training)
• Project administration including toolbox meetings at commencement, safety checks, recording tasks, responding to additional customer requests, managing receipts and project expenses
• Working from both written scope of works and drawn concept plans
Non- essential skills & experience (preferred):
• Qualified in landscape construction
• Excavator ticket
• Current First Aid Certificate
• Ability to design and quote landscape works for customers
Applications Close: Tuesday 1/03/2022
To Apply:
Send your Resume and Cover Letter to: Office@lookinguplandscapes.com.au
As well as how you meet the previous requirements, please include in your application:
– How many years of landscaping/construction/outdoor industry experience you have?
– How many years of experience you have had in leading people?
– How much notice you are required to give your current employer?
https://www.rhema.cc/wp-content/uploads/2022/02/Gardener2.jpg
300
600
ebon knox
https://www.rhema.cc/wp-content/uploads/2019/04/ColourLogo340156-300x138.png
ebon knox
2022-02-16 12:38:24
2022-02-16 12:38:24
Landscape Supervisor – With Purpose!