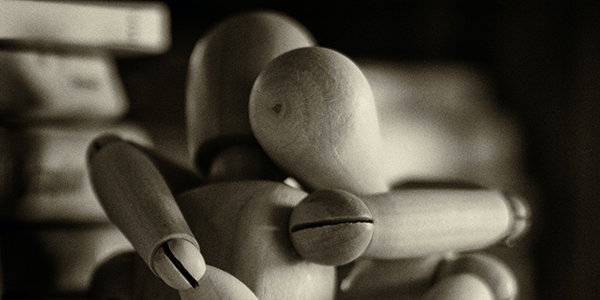 Psychologist/Accredited Mental Health Social Worker
The Heart & Mind Collective is seeking an outstanding Psychologist or Accredited MH Social Worker to join our dynamic, multidisciplinary team.
This contractor role offers supported entry into private practice, allowing you to learn the ropes, so you end up loving private practice as much as we do. This role is also available for solo private practice clinicians who miss a team culture. It will allow you to spend your work time with a team of like-minded individuals. With us you will be supported to grow in your niche or area/s of interest, whilst expanding and strengthening outstanding skills in integrative, trauma and attachment-informed approaches, and neurodiversity-affirming practice.
How are we different?
Every Heart and Mind matters. We inspire healing, change and growth by providing outstanding psychology and allied health services, empowering every person and place on the Central Coast to lead a happy and fulfilling life. Our client-centered care is nested in neurodivergent-affirming, trauma-informed and attachment-focused approaches. We connect helping professionals with opportunities that inspire them to develop their skills to the highest level, create a positive impact in the community, and impact systematic change in the way people relate to themselves, the world and others.
About the role:
If you are a fully registered Clinical or Registered Psychologist, or an Accredited Mental Health Social Worker we currently have an opportunity for you to come on-board as an independent contractor.
The Heart and Mind Collective, unlike many other private practices, offers a structured Career Progression Pathway to ensure you can continue to grow as a practitioner, can have as much role diversity as you desire, can step into leadership and management roles should you like to and as such you can actively progress your career within the industry and field.
We have created a structure to our work that facilitates team engagement, regular peer support, and exciting training and supervision opportunities. Through each activity, we focus firmly on our team, how we interact with our administration team and clients, how we manage competing demands, our group clinical supervision, and our team planning days.
Our burnout prevention model for our clinicians focuses on work-life harmony, a balanced caseload and access to supportive practices. Why? Because we understand that the vitality of our team = the vitality of our work environment and better outcomes for our clients.
In addition to the above, we also offer:
Outstanding onboarding process with a high level of support whilst you settle into private practice life.
Industry best administrative support.
Opportunities for individual clinical supervision.
Group peer supervision, including regular opportunities with world class experts.
Clinical CPD days.
Contractor Remuneration will be discussed at the interview.
About us:
The Heart and Mind Collective is a well-established, multidisciplinary psychology and allied health service. At The Heart and Mind Collective we foster a collaborative, creative, and warmly supportive environment to ensure it meets the needs of our team. We strive for an environment that is flexible and constantly evolving. We work across the board with children, teenagers and adults, providing integrative assessments and treatment, and therapeutic support. We value trauma-informed, attachment-based and neuro diversity affirming approaches, and provide professional development opportunities to the highest possible standard in these areas.
Do you share our values?
Our team is central to our practice, essential to our collective success, and vital to achieve positive outcomes for our clients. We want you to feel like you're in the right place and a good fit for our team. We want you to feel energised to come to work each day, and leave feeling happy, valued and supported.
The right fit for our team will:
Display the utmost WARMTH and INTEGRITY in all interactions with clients, team and the community.
Want to CONNECT with your fellow team members.
Enjoy SHARING knowledge and resources within an excellent team
Actively take RESPONSIBILITY and OWNERSHIP of your work and clients.
RESPECT your own time, and that of your clients and team, through excellent time management and personal organisation.
Believe in continued professional LEARNING and personal DEVELOPMENT.
Be PASSIONATE about helping people on the Central Coast to live their best lives.
Changing or starting a new role can be daunting when you are walking into the unknown. We have regular bi-directional discussions with our team around why they love working with us and how we can work on consistently improving as a practice and team.
Our Location:
Our dedicated, holistic service is located in the family suburb of Wyoming on the beautiful Central Coast, NSW. Whether you are after amazing schools, friendly neighbours, beautiful beaches, or maybe a nature reserve offering bush walks and mountain biking tracks for your outdoor adventures, the Central Coast offers it all.
Your next steps to take:
If you are an enthusiastic new graduate, a seasoned clinician sharing similar ideals, or somewhere in between, we would love to hear from you!
We are calling committed professionals to work alongside us as we fulfil our vision being the beating heart of psychology and allied health services on the Central Coast, inspiring healing, change and growth so that each place and person can put their best foot forward in life.
If you or someone you know is interested in joining a warm, collaborative and professional multidisciplinary private practice please reach out to our Practice Manager, Jess, by emailing admin@heartandmindcollective.com.au
https://www.rhema.cc/wp-content/uploads/2021/06/psych.jpg
300
600
Anthony Eden
https://www.rhema.cc/wp-content/uploads/2019/04/ColourLogo340156-300x138.png
Anthony Eden
2023-02-21 23:56:54
2023-02-21 23:56:54
Psychologist/Accredited Mental Health Social Worker