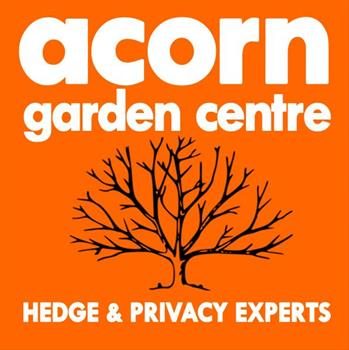 229 Brisbane Water Drive Point Clare NSW 2250
229 Brisbane Water Drive
Point Clare
New South Wales
2250
AU
A unique experience for people who love to indulge in a little garden therapy…
Who doesn't love being outside!
Our team members love plants, people and nature.
We're focused on exceptional customer service from the moment a customer walks in.
We're there to answer those difficult gardening questions, we engage with you, load your prized purchase in your car, and we care for all our plants. Everything we do in our store is with pride!
We believe that you can't get our kind of service just anywhere and it is our aim to keep you coming back for more!
TOMATO TIME
LET YOUR TASTE BUDS GO WILD!
Growing tomatoes at home is easy. Tomatoes give a higher yield for space occupied than any other vegetable, they're full of goodnes and taste great too!
We have selected varieties that we have tried, tested and know that will deliver outstanding results in your garden.
There's a tomato for everyone and for every garden…big or small!
GET STARTED!
We have all the bit and pieces you need to get the tomato patch you've dreamt of!
GET RID OF THE GRUB!
NOW IS THE TIME TO TREAT YOUR LAWN
Even the best kept and most beautiful green lawn can quickly be turned brown by the devastating lawn grub. Many a gardener has cursed these little grubs after seeing their lawn ruined, but there is an easy solution to prevent this from happening to your lawn.
HOW TO CONTROL
The good news is that lawn grubs and lawn armyworms are easy to control. To do this, sprinkle Searles Lawn Grub Killer granules over the lawn. It is easy to apply as it comes in a granular shaker bottle and there is no need for spraying.
CALL IN TO PICK UP YOUR SHAKER PACK TODAY!
PLANT HERBS NOW
Now is the time to plant all your tasty favourites.
This month we are stocking up on all kinds herbs and vegetables. It is ideal to get your crop in now for bumper rewards. If you don't have a veggie garden, you can grow most vegetables and herbs in pots and tubs. Grow them in Searles 'Herb & Veg' potting mix and place them in a sunny position. When in season (Spring, Summer, Autumn) we have a big range of Tomatoes, including the heirloom varieties such as Tommy Toe and Black Russian. Many varieties of Herbs, Cucumbers, Zucchinis, Chillies and Strawberries are pouring in for you to get started on your home grown crop this week.
NSW CHRISTMAS BUSH – JUST A TREAT!
Low Maintenance
NSW Christmas Bush require little maintenance and watering, they are ideal for those gardeners that don't have a lot of time to put into their plants but still want a beautiful garden. There are a couple different varieties available to choose from, the original bush which is large and can be used as a small shade tree or Johannas Dwarf NSW Christmas Bush which is lovely as a small shrub and can be grown in a large pot if needed.
We Know Plants
We are known as "plant people", providing expert local advice in a friendly environment. We love what we do and we love to share our knowledge. Our goal is to make you successful in the garden by taking the guesswork out of gardening.
Healthier Plants – Hand Selected
All plants are not created equal! The way a plant is raised in its earliest stages determines how it will do in your garden. If a plant is in our garden centre it has been carefully selected from our local suppliers, has been thoroughly tested and grown to the highest industry standards and that means you get a well-established plant that won't struggle at transplanting.
Locally Grown – No Need to Acclimatize
Our plants are "hardened off", a horticultural term that means they're already acclimatized to typical garden environments. They "hit the ground running" so to speak, with vigor, giving you fast growth, and quicker satisfaction.
Looking for something a bit different?
We do of course seek far and wide for those plants which are "a little bit different' and we are known for our specialty plants, those unique finds which you won't come across in box stores.
At Acorn we are passionate about gardens!
We aim to provide you with inspiration and encouragement to assist you in achieving your ultimate home and garden.
Browse our Facebook Page for a sneak preview of what to expect at Acorn Garden Centre
We are proud to offer the best selection of potted colour and flowering perennials and groundcovers on the Central Coast.
Our "Landscape for Less" range includes plants for some more serious planting and is extensive too; you'll find best performing Lilly Pillies, Buxus, range of screening and hedging plants, hardy groundcovers, grasses etc, all lush and hand picked for best quality. Most importantly we support our local growers, contributing to our regional micro-economy.
We are known for our Native Plant range – a lot of healthy common varieties, but very often you can find here an odd ball, something you have not seen elsewhere.
Of course we will also tempt you with a range of edibles: huge selection of citrus trees, fruit trees, herbs and vegie seedlings. Our customers comment very often how healthy our seedlings are and they appreciate the time and effort we put in to maintaining our high standards.
Visiting us is an experience and all your senses will engage; you'll relax listening to carefully selected music. You'll enjoy the scent of our enviromentally friendly soy wax candles burning in the shop. You will admire the ladies fashion- ponchos, kaftans, scarves, sweaters and hand bags. And most importantly you will soak in the beauty of our displays, whether it'd be the range of homewares, wall art, gifts and indoor plants, or the beauty of nature we like to play with creating stunning displays, imitating what you could achieve in your own garden.
A little of Acorn History
Acorn Garden Centre has been trading at Point Clare since 1975. The large Barn-style building has an interesting past, originally built and used as a plasterboard factory. In the 70's the building was converted and used as an art and gift gallery with some plants being grown on site and sold as well. The closure of the gallery made way for a quaint plant nursery and Acorn was born. There's even been a fully equipped aquarium department, with over 40 fish tanks, featuring more than one hundred species of temperate and tropical fish. Over the years just like a growing tree Acorn became larger, spreading its branches and settling its roots deep in the local community.
In 2008 new owners brought fresh ideas, high standards and progress to the nursery, rekindling the interest of local gardeners. The re-introduction of the Gift Gallery with its quirky and well presented displays has seen it become a destination of its own right. The owners and staff settled in quickly and have become greatly valued amongst the loyal patrons.
In 2011 Acorn won a national online competition and was voted Austraflora Retail Garden Centre of the Year. In 2012 PlantsPlus recognized Acorn with the following awards: Highest Greenlife Sales Growth NSW and Highest Overall Growth NSW, a fantastic achievement within the 27 members of the NSW PlantsPlus group. Most recently in 2013 Acorn was placed in the top three finalists at the PlantsPlus Garden Centre of the Year NSW Awards Gala Event.
Acorn has been servicing the Central Coast with plants, advice and garden supplies for over 40 years. It is an award winning business, loved by many local gardeners. We invite you to visit us and enjoy the garden centre.